Visa to Russia from Canada – How to get it cheap in 2020?
Get of a Private (Visitor) Invitation to Russia for Canadian citizens
Single or double entry visa to Russia from Canada can be obtained by a foreign citizen for a period of up to 30 days.
Cost example of visa for an Canadian
Cost example of single tourist visa to Russia for 14 days (2 weeks) for Canada citizen:
The cost of visa is always calculated individually. Using this example, you can calculate the cost of your visa.
| | |
| --- | --- |
| Invitation to Russia | ≈15$ (≈20 canadian dollars) |
| Medical insurance | ≈1,5$ per day * 14 days ≈ 17$ (≈23 canadian dollars) |
| Photo 3.5 x 4.5 cm | ≈8$ (≈10 canadian dollars) |
| Consular fee | 80$ (≈112 canadian dollars) |
| Postal services (optional) | 5$ (≈6 canadian dollars) |
| Total: | 125$ (≈171 canadian dollars) |
Wait for 1 to 20 calendar days and get a passport with visa.
Work visa for foreign citizens
This video below is in Russian. You can turn on the English subtitles or any other language in the player settings, just click the gear-wheel icon.
Before getting a work visa to Russia, a foreign citizen must wait for a work invitation from a particular company. Therefore, first, a foreigner needs to find an employer and agree on the working conditions. The name of the company will be indicated in the visa, so a foreign citizen will have the right to work only there.
The whole procedure of employment before issuing a working invitation is the responsibility of the inviting party. A foreigner needs to wait until the employer takes all the necessary steps. It can take from one to several months depending on the type of employment – highly qualified specialists, quota and above quota.
Apply for a work permit.
Arrangement of the work invitation to Russia for Canadian citizens
In order to get a work invitation Russian company needs to:
Arrange a quota for invitation of Canadian external specialist
Notify the local employment agency that the company hires a foreigner
Register in the AFMS as the organization inviting external specialists
Get work permission for a foreigner (plastic migration card)
Get work invitation finally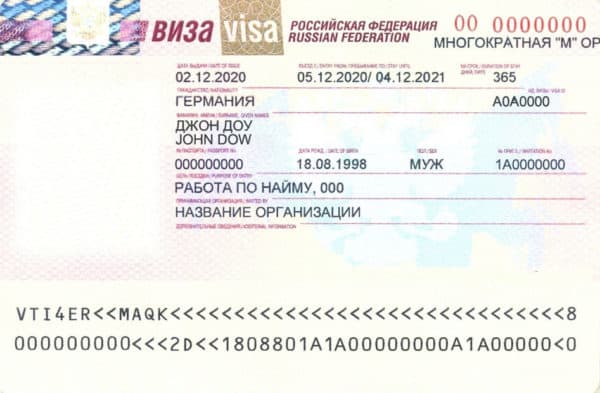 Only after all these formalities, a Russian organization can send Canadian national an invitation on the official form.
After signing an employment contract you need to observe the legal regime of stay in Russia. In addition to the standard registration rule, the employer has to notify the Migration Service about the contract signed.
We will help you get
a Russian 3-year work visa
For further prolongation, an external worker has to abandon Russia and re-apply to the consulate in Canada.
Our company can take over all the formalities connected with work invitation. Just fill out the feedback form on our web and indicate the basic data about invited employee.
Address 52 Range Road, Ottawa, Ontario, K 1 N 8 J 5, Canada Phone number 8-10-1-613 236-72-20, 236-62-15, 236-09-20.
British Columbia
Life in British Columbia is picturesque and exhilarating. Situated on the Pacific Northwest coast, it is home to exceptional getaways for nature lovers, including Yoho and Kootenay National Parks.
Options for immigration include Express Entry, The RNIP and the British Columbia Provincial Nominee Program (BCPNP).
The BCPNP is divided into 3 main categories:
Express Entry British Columbia;
Skills Immigration; and
Entrepreneur Immigration.
British Columbia is another province that has a Tech specific immigration pilot under its PNP, which has extended its application deadline until June 2020.
Other in-demand occupations include:
Entrepreneur Immigration.
2. Family Class Sponsorship
Family Reunification remains a corner-stone of Canada immigration policy. Families in Canada can sponsor their relatives to come to Canada on a permanent basis. In order to qualify to sponsor your relative, you have to be a Canadian citizen or permanent resident. Also who you can sponsor is: your spouse and children under the age of 22 (there are some exceptions to this). Sponsoring your parents or grandparents is no longer an option at this time. However, you can bring them to Canada under the Super Visa Category.
The Express Entry program will also allow individual provinces and territories to use the system in order to recruit suitable candidates as part of the Provincial Nominee Programs so that labour market demands are met.
List of the required documents for obtaining a Russian visa for Canadian citizens
Russian visa for Canadian citizen is issued in case of the availability of a passport, which is valid for at least six months prior to the end of staying within the Russian Federation borders.
Passport (ordinary, foreign, diplomatic or official);
Visa application form filled in with reliable information;
One picture with the size 3,5х4,5.
Fee payment receipt (consular fee);
The original invitation.
Depending on the type of visa you may need health insurance, tickets, hotel reservations, letter of guarantee, financial documentation.
Additionally a high quality passport scan and a photo 3,5х4,5 are required.
What is a Tourist Invitation Letter?
It is a document stating that you are officially invited to Russia by a Russian travel company or a hotel that is accredited by the Ministry for Foreign Affairs of the Russian Federation. This document has two parts: A Voucher and a Confirmation of the Admission of a Foreign Tourist. It is necessary to present an Invitation Letter for you to apply for a Russian visa.
Then, you will be able to obtain your invitation letter in as little as 30 minutes.
Which Type of Visa to Get?
If you're not sure which type of visa you need, there is a simple rule:
• If you are traveling for less than 30 days, a tourist visa is fine.
• If you want to stay longer than 30 days, a business visa is better.
• If you are from the US, you can get a tourist / business visa valid for 3 years, but your first visit should be less than 30 days (you can come back after).
If you are still unsure which visa to get, check out our Russian Visa Types page or tweet us @waytorussia or contact us on Facebook or Instagram
• There are also private and student invitations available. In order to get them, you have to contact your friends or an education institution (e.g. language schools) in Russia. Be aware that these invitations usually take about a month to process, require lots of paperwork, and the originals should be presented to the consulate. But with the student visas you get visas with unlimited stay, so it may be an advantage.
Do You Need to Know Your Itinerary.
4. We make a decision on your application
When we finish reviewing your application, we let you know if you're approved to come to Canada. If you are, we issue your documents.
If your application is refused, we send you a letter that tells you why.
If the officer determines that you re not admissible to Canada, you won t be allowed to enter Canada.
Contact the Consular Section of the Russian Embassy, or the visa center to clarify the list of documents and the rules of entry for citizens of your country
Ideally, the applying for a visa to Russia should begin 2-3 months before your expected date of entry. You can apply for a visa no earlier than 90 days before the expected date of entry. The application process at consulates usually takes up to 10 working days. In some consulates and visa centers, express visas can be issued in 1-3 days at an additional cost. In many EU countries, the submission of documents is carried out only via special visa centers accredited by the Russian consular department. In most EU countries, such a visa center is VFS Global. If you're not an EU citizen, you can find information on the website of the Consular Section of the Embassy of the Russian Federation in your country. Please only use the services of accredited visa centers and agencies.
They should indicate your passport details, as well as the exact dates of your visit to Russia, the cities and hotels apartments where you plan to stay.
Here Are Canada's Most In-Demand Jobs For 2020
2020-01-31 – A wide variety of occupations from welder to web developers have made the list of Canada's top 15 most in-demand jobs for 2020.
Sales associates are Canada's number one most in-demand position over the next 12 months, according to a list compiled by leading human resources company Randstad.
Other highly skilled positions in the top 15 include business development manager, heavy-duty mechanic, electrical engineer, financial advisor and registered nurse.
Jobs in-demand considered lower-skilled include driver, receptionist and general labourer.
It is important to point out the positions mention here are Canada-wide. Each of Canada's provinces and communities have their own labour shortages in a wide variety of positions.
They clean, move materials and equipment, plus take on physically demanding jobs.
Third-Party Visa Agencies
Various agencies specialize in steering your visa application through the process. They can also help you arrange visa invitations and navigate the confusing application. I've had a good experience with Passport Visas Express.
In addition to the $90 visa and the consulate's $33 processing fee, visa agencies charge a service fee of about $80–110 (including the invitation fee). To ship your passport securely to and from the visa agency costs another $50 or so. Figure about $300 total per person.
Don t lose the other half it must be presented when you leave the country.
The Complete Guide To Applying For A Russia Visa For Indians In 2020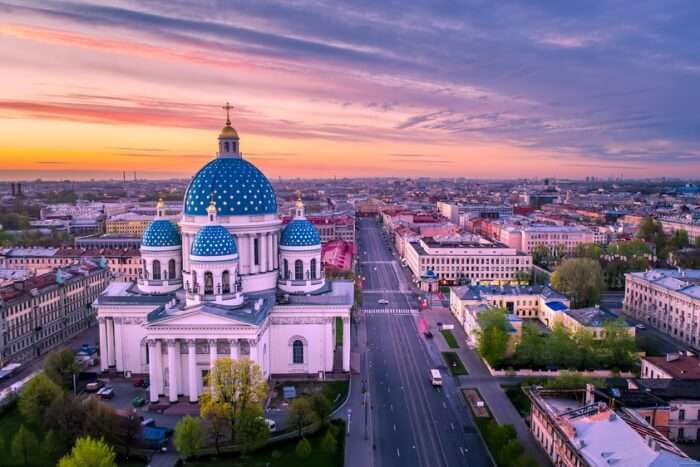 It hardly comes as a surprise to us that Russia is high up on every traveler's bucket list. Its rich history, vibrant culture and famous art and architecture is undoubtedly delightful and engaging in equal measure. The breathtaking scenes of the snow-covered peaks of Mountain Elbrus and the mesmerizing natural valley of geysers in Kamchatka leave a vivid impression on your mind. If you're planning to visit the country and are confused about how to get a Russia visa for Indians, allow us to take you through the quick and easy process.
The longest period of stay on a tourist visa is 30 days.
Tourist Single Entry Rush
Please make sure there is a 5 business days period between the date of application and the supposed date of entry to Russia.